Purchase Better Tube Pro to get the download functionality and more ↓↓↓
Better Tube Pro supports:

* Download (HD) videos
* Export videos to iTunes
* Save videos to Camera
* Convert video to audio
* Other awesome features as the old Media Burner
It's also a no limit version:
* No Ads
* No In-App-Purchase items: all the functionalities are unlocked.
Purchase just ONCE, you will get the full-featured & no limit version.
Before getting the app, make sure your device is running on iOS 7.0 or later versions.
To get the app:
You may buy the app using PayPal (You do not need to create a PayPal account to use PayPal),
Click the below button to start, then fill the payment forms with your valid email address. (If you fill with an invalid email address, I have no way to send the download link to you).
When I received your payment, I will reply to your email address with the link to download the app.
>>>

<<<
Because the download link will be sent by me manually, it will need a little time, mostly it will be sent within 24 hours, so please be patient. If you do not receive the reply email from me more than one day, please contact me(zhustar#gmail.com) so that I can re-send the download link to you.
Video preview of the download function:
Screenshot of downloading YouTube videos: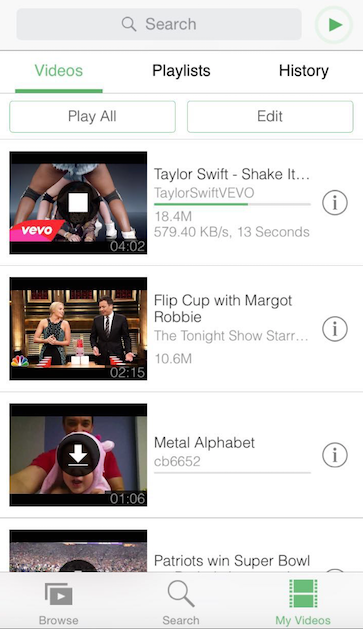 FAQs
Q: Why the BetterTube (installed from the AppStore) can not download videos?
A: Apple cut off the download functionality from it. Apple does not allow the app to download YouTube videos anymore. I did build a version with download functionality, but it was rejected when submitted to AppStore. Also, there should be no other apps on AppStore can do it.


Q: I have purchased Media Burner before, why I still need to purchase the BetterTube Pro?
A: I do want to provide it for free, but the new way to distribute BetterTube Pro is a lightweight service, it cannot carry too much users otherwise it will be shut down, so it can't be free. If you do need it, please purchase it.


Q: I have purchased Better Tube Pro for a long time, but why I still received no link to download the app?
A: Here are some email addresses that were failed to deliver(rejected by the email server), if there is one that you used before, please send an email to me(zhustar#gmail.com) with your payment info(using that email address) so that I can send the download link to you again.
foreverdaniii96@icloud.com
papplecsekey@gmail.com

ypclarkkent2@gmail.com

theastofthebest@aol.com
dolaskcon@hotmail.com
alimemo@yahoo.com
draizabellavergetti@hotmail.com

kylee1gayor@yahoo.com

cgiversalts@verizon.net

brohacruz@gmail.com


somubeeches@aol.com

zafbengkok@yahoo.com

captbrian@verizon.net



victorswed@me.com


b.gerges@grescotires.com

hamedward@hotmail.com




jaconlolita@mtnloaded.co.za




chemancm69@gmail.com




seju68@rediffmail.com




chemancm69@gmail.com

ramirezbeto3@yahoo.com




josue.orantes@panerabread.com




noble8484@hotmail.com




minnhakim@hotmail.com
---
For old versions
(<=2.6):

Follow this way to download video:
1. Open the Media Burner

2. Select the "Channels" tab, click the top left "+"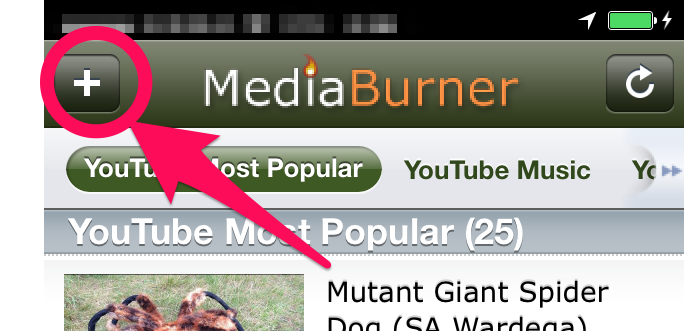 3. Enter "http://m.youtube.com" and click "Go"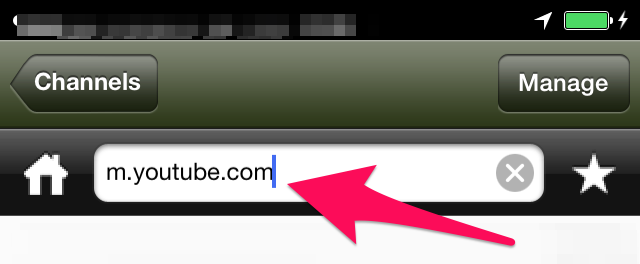 4. Click any video you want to download, it will prompt you to download the video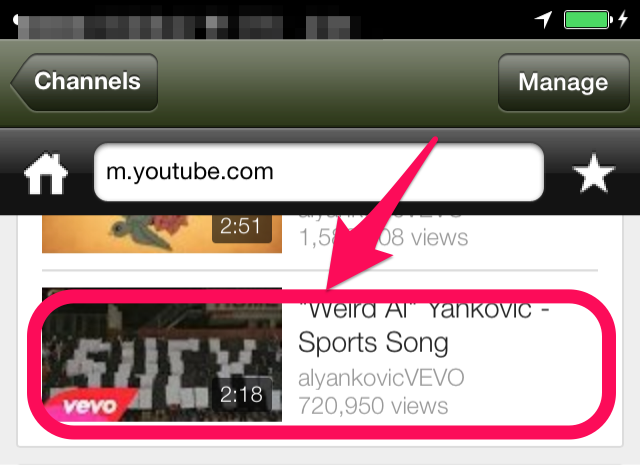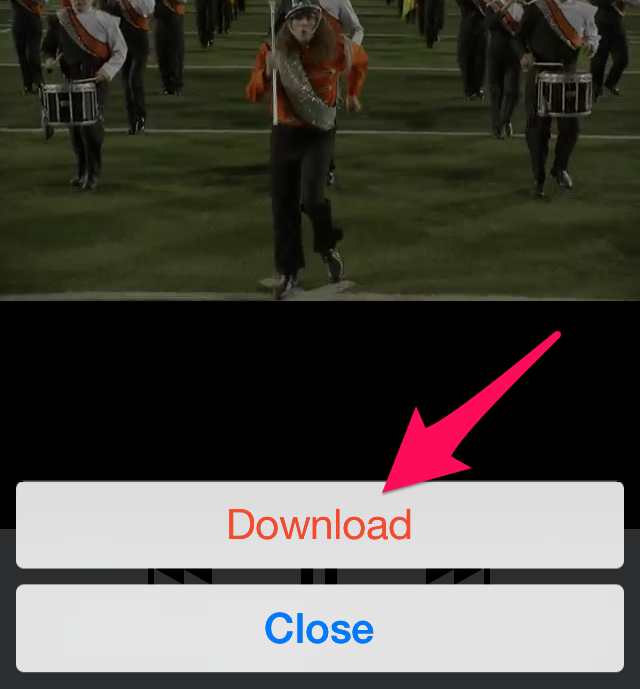 ---
Playlist details: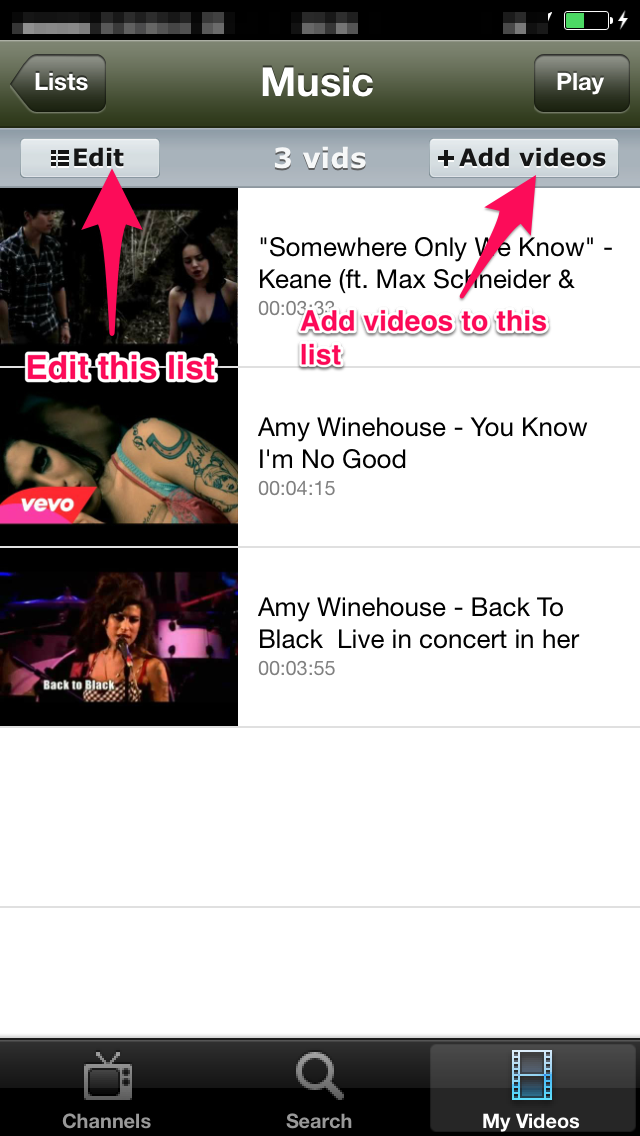 Playback controls:

Playlists: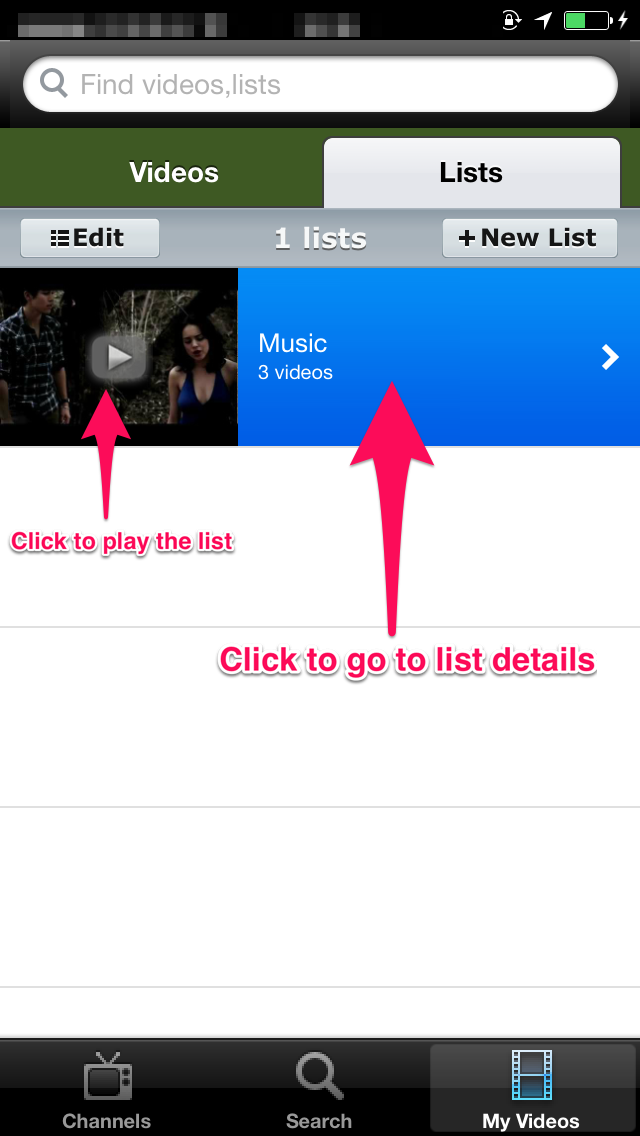 Manage a playlist: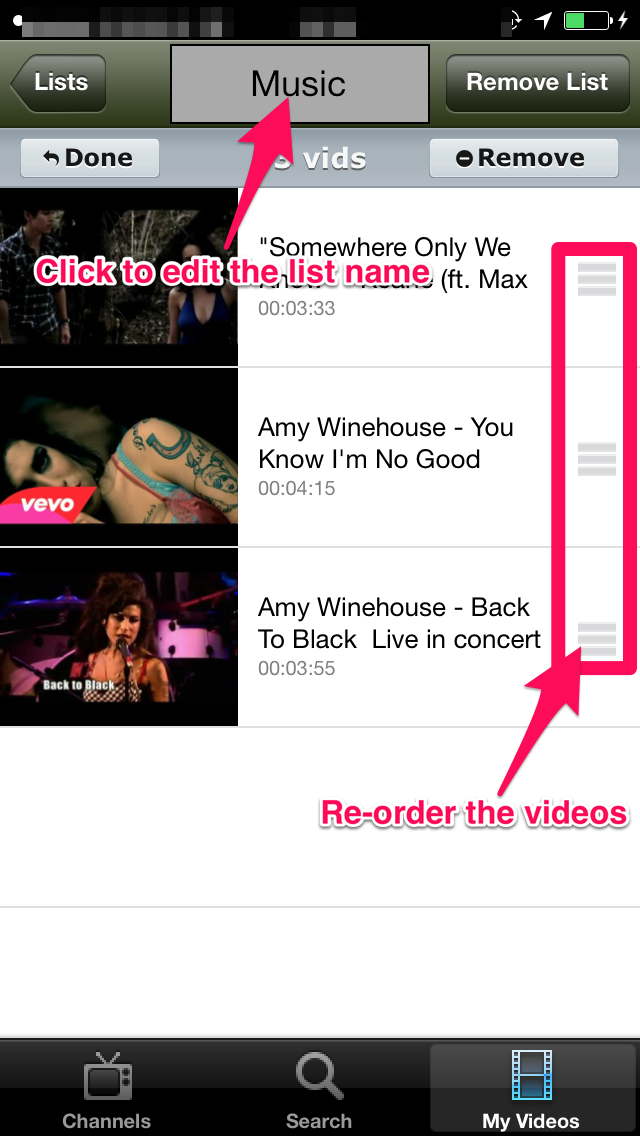 ---
Have any question please read the FAQs first

FAQs: click HERE

Usage: click HERE

Note: If you delete the app and re-install, or install on another device with a same Apple account, when you Share Videos (Share in iTunes/Save to camera/Extract audio) it will prompt and ask you to pay again, just click "Yes" and "Buy", it will show "You've already purchased this. Tap OK to download it again for free."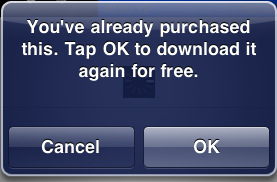 click "OK", it will unlock IAP item for free. You won't have to pay again.